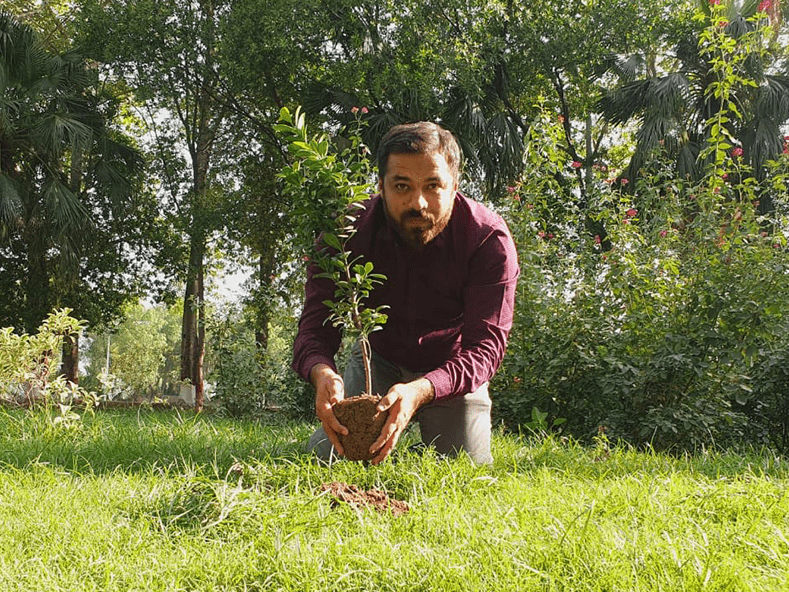 Going Green with Flow. At the forefront of energy transition. We are committed to moving towards a sustainable future
We believe in protecting the environment and contributing towards its sustainability. As part of Flows sustainability strategy to help preserve the environment, we geared up this season for the plantation drive. To kickoff this campaign our head office staff participated in this initiative and planted saplings towards the outskirts of Lahore. The ceremony was appreciated by all and Flow intends to continue similar activities in the future. Aim of the event was to raise awareness regarding climate change and to encourage people to play a part in reducing its effects.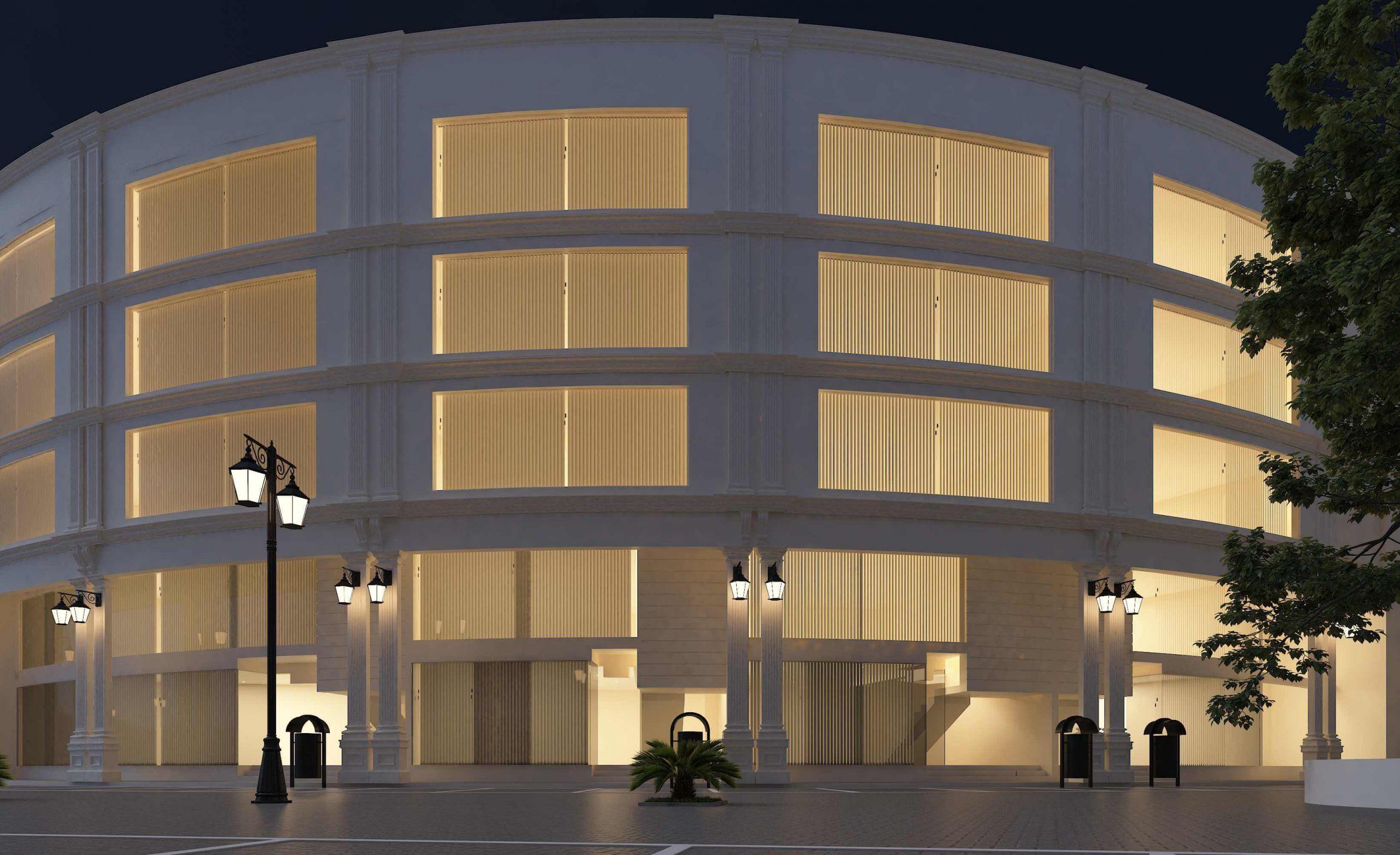 New Real Estate Project: Constructing first ever state-of-the-art Corporate Complex in Gujranwala
Flow Base is the sister company of Flow Petroleum and is proud to launch the first ever Corporate Complex in Gujranwala. It aims to build 15 state-of-the-art office units in the heart of the city. We envision the project to become Gujranwala's next business hub. By attracting the businesses to the city, the project would boost the local economy and help create jobs for the local workforce within their very own city. The project comprises various amenities such as: restaurants, swimming pools, cafes, gym and even car park. Furthermore, this project is being constructed under the Amnesty Scheme of the government where the investor is not liable to declare his source of income.
Flow Petroleum is pleased to announce the MOU signed between Muhammad Waris, CEO FPPL and Sultan Al Ghurair CEO TransAsia Refinery Limited, for 100% acquisition of 120,000 bbls/ per day of refinery named Trans Asia Refinery Limited "TRL". This refinery will be set up on 200 acres of land at Port Qasim Authority, Karachi, Pakistan. The timing of this transaction is perfect as the draft "Refinery Policy" is around the corner offering benefits such as but not limited to 20 years tax holiday, import price parity, and price adjustment to support new state-of-the art local oil refinery in Pakistan. This refinery would synergize the operational efficiencies and enhance the commercial viability for FPPL by structuring end-to-end solutions for local oil market dynamics. This project will also significantly reduce the Fx import bill. Following milestones have already been achieved: -EPC finalized with Chinese firm -Complete Machinery with spares available at the site. Ready for assembly -Environment Study and Impact Assessment, conducted by Hagler Bailly, approved by Sindh EPA -EOI from German ECA to offer to finance. FPPL is looking to start-up operations in due course of time.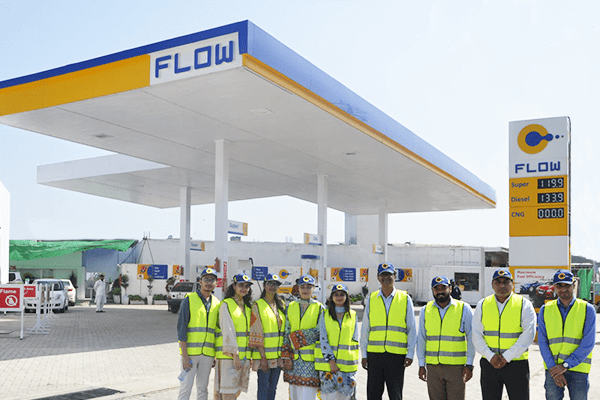 First ever internship program at Flow of LUMS students
Fuel Station safety drills help your employees be prepared in case of emergency. A safety drill helps you practice your evacuation route for fires and other serious accidents at your site. We at Flow take at most care for all of our sites safety measures. LUMS Students getting a complete orientation about safety drill at our site.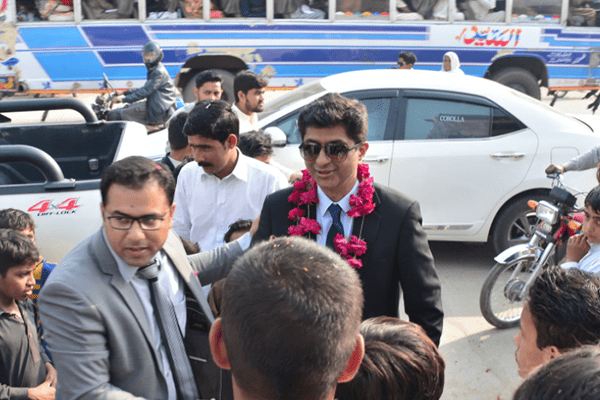 Inaugration of Haider Abdullah Filling Station
The grand inauguration of Haider Abdullah Filling Station, located at Gujranwala took place on 26th February. It was inaugurated by the distinguished chief guest Mr. Raja Irfan Ahmed – General Manager Retail and Commercial Flow who graced the occasion with his presence, along with Mr. Muhammad Tariq – Member of National Assembly. They were received by Mr. Amir Majeed – Regional Manager North and retailer Mr. Zaheer Ahmed Warraich. Other eminent guests include Mr. Kashif Nadeem – Chief Operating Officer Aslam Energy, Mr. Mian Samiullah – Regional Manager Faisalabad Flow, Mr. Zeeshan Majeed – Territory Manager Retail Sheikhupura Flow and Mr. Muhammad Naveed – Manager Sales and Operations – Aslam Energy. The event commenced with an impressive traditional ceremony, which was followed by the ceremonial ribbon cutting and the unveiling of the inaugural plate where a short dua was held. Mr. Amir Majeed along with other dignitaries took the chief guest on a round of the retail station which was later followed by lunch.
Inaugration of Ibrahim Filling Station
Our recent inauguration of Flow Petroleum Private Limited was held in Sargodha. Mr. Rana Muhammad Waris – CEO Flow, chief guest, graced the occasion with his presence. Other guests of honor include Mr. Rana Muhammad Arif – Director Flow, Mr. Rana Muhammad Asif – Director Flow, Mr. Raja Irfan Ahmad – GM Retail & Commercial, Mr. Zeeshan Abbas – AGM Retail Engineering and our Retail team also attended the occasion. All the guests were received by Mr. Samiullah – Regional Manager, Faisalabad and the Retailer – Mr. Haji Mustafa. The CEO addressed the gathering, congratulated the company on achieving this milestone and assured the management of Flow's continuing commitment towards growth and excellence.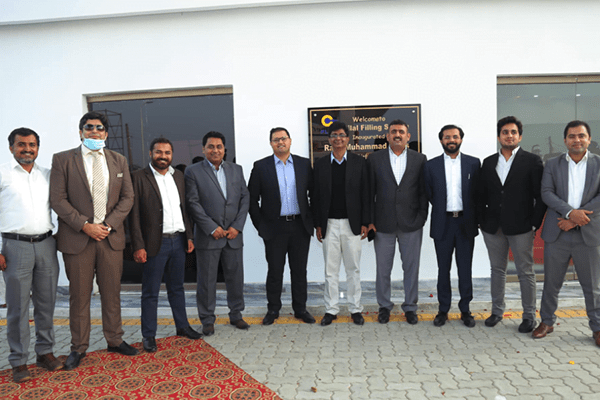 Inaugration of Bilal Filling Station
We are proud to announce another opening of our retail site, Bilal Filling Station, located at Nankana Sahib. The ceremonial opening was held on Wednesday 25th November 2020. The chief guest Mr. Rana Muhammad Waris – CEO Flow was accompanied by our top management and was received by Mr. Samiullah – Regional Manager Faisalabad along with the dealer. The ceremony was attended by other honored guests such as Mr. Raja Irfan Ahmed – General Manager Retail & Commercial, Mr. Zeeshan Abbas – Assistant General Manager- Retail Engineering, Mr. Talha Shehryar – Team Lead, Mr. Usman Gillani – Business Development Manager – Mr. Meer Saifullah- Senior Territory Manager Retail Islamabad, Mr. Zeeshan Majeed – Territory Manager Retail -Sheikhupura, Mr. Amir Majeed – Regional Manager Retail North. A customary welcome was followed by traditional folk dance, ribbon cutting, plaque unveiling and dua. Souvenirs were distributed to CEO and senior executive staff where they all expressed Flow's vision and congratulated on achieving this milestone.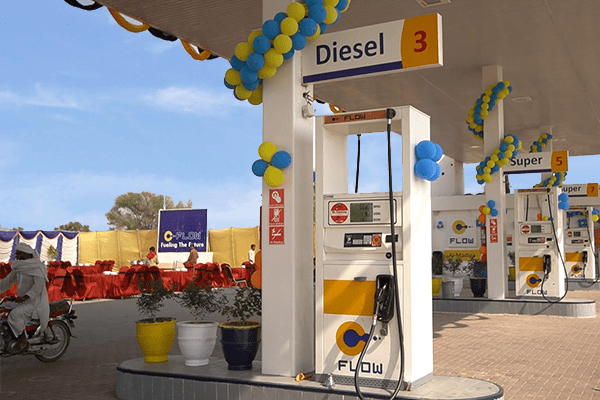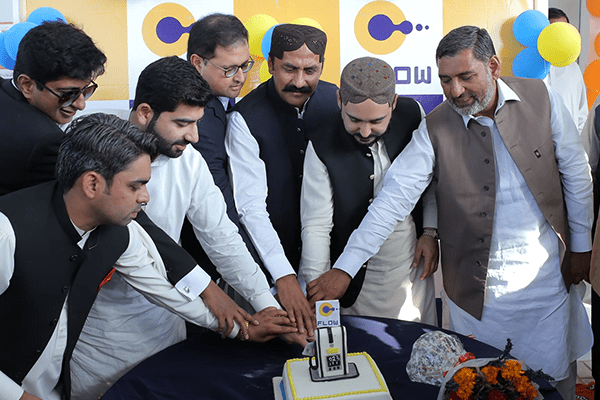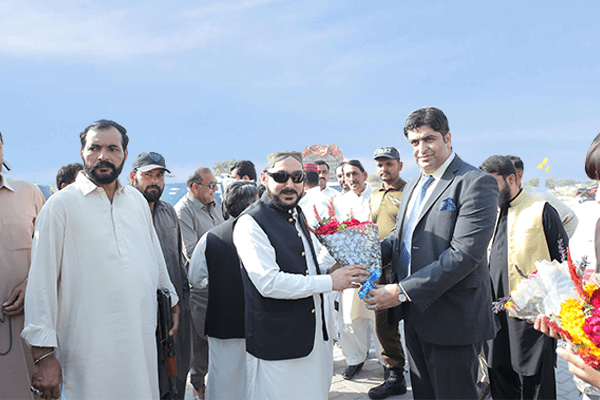 Inaugration of Al Madinah Filling Station
The grand inauguration of our new retail station, Al- Madinah situated at Muzaffargarh took place on 26th October 2020. The site was inaugurated by the esteemed chief guests Mr. Rana Muhammad Waris – CEO Flow Petroleum and Mr. Ali Haider Gillani – MPA who were received by Mr. Usman Gillani BDM Retail – Flow Petroleum and the retailer Mr. Kashif Shehzad. Other honorary dignitaries included Mr. Raja Irfan Ahmad – GM Retail & Commercial, along with the Head Office team. Furthermore, Mr. Mehr Arshad Sial – MNA, Mr. Raza Khar – MNA and Mr. Ahsan Ul Haq – former MPA were also present. Various guests were invited from different spheres, comprising of media institutions for full-coverage of the event. The event commenced with the customary ribbon-cutting ceremony by our distinguished chief guests followed by unveiling of inaugural plate where dua was held. Lastly it was succeeded by cake-cutting at the site. Interviews were held, in which the CEO & G.M Retail expressed, how Flow strongly adheres to its commitment in providing a quality service to its customers.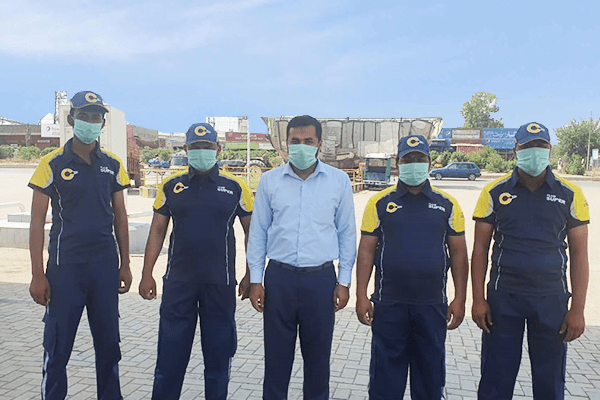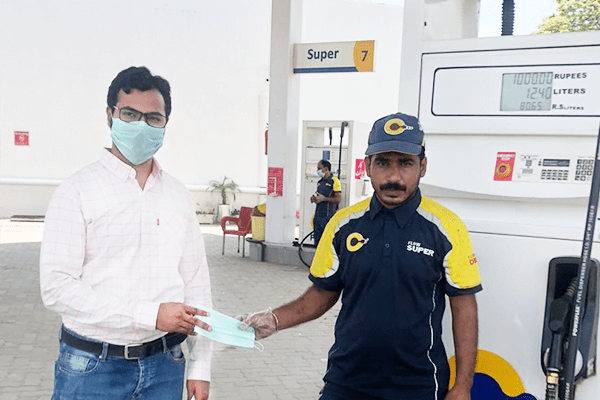 Safety Measures Implemented at Retail Outlets
We like to extend our deepest appreciation to our front line workers who are working tirelessly in these challenging times. The safety and wellbeing of our customers and site staff is of paramount importance to us and we have taken appropriate measures in this direction to ensure Flow retail stations remain clean and as safe as possible for everyone. Besides, we have introduced precautionary measures at our respective sites by giving out masks for the safety of not just our staff but customers as well.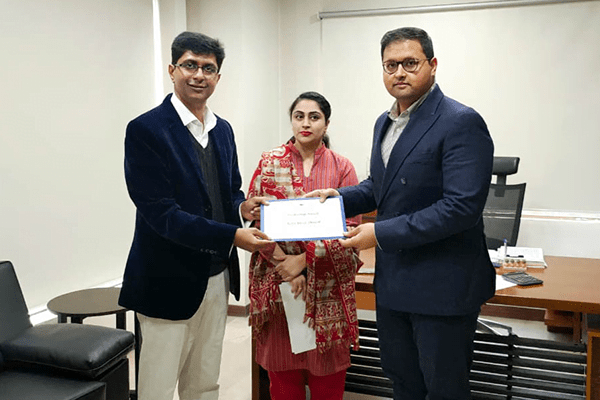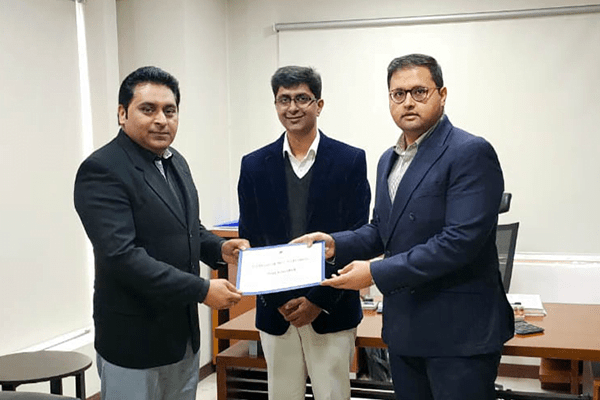 Flow Petroleum Achievement Awards
Flow Petroleum (Pvt.) Limited held its 1st FPPL Achievement Awards ceremony for fiscal year 2018 – 2019 on Thursday 5th December, 2019 at CEO/ Directors' Office, Flow Petroleum Head Office, Lahore, Pakistan. The event was held to recognize the contributions of leadership and retail staff in strengthening the progress and prosperity of FPPL and achieving the organizational goals well before the targeted time. The whole team performed very well but the management recognized the efforts of best performers. They not only completed the tasks before defined timelines, they also achieved the target beyond the expectations of Board of Directors. Mr. Rana Muhammad Waris – CEO, FPPL graced the occasion with his presence as a Chief Guest and distributed the Leadership Award and excellent Performance Certificates to the best performers among Retail function. We wish a good luck to the team members to come up with more exciting results to carry on such motivational events.